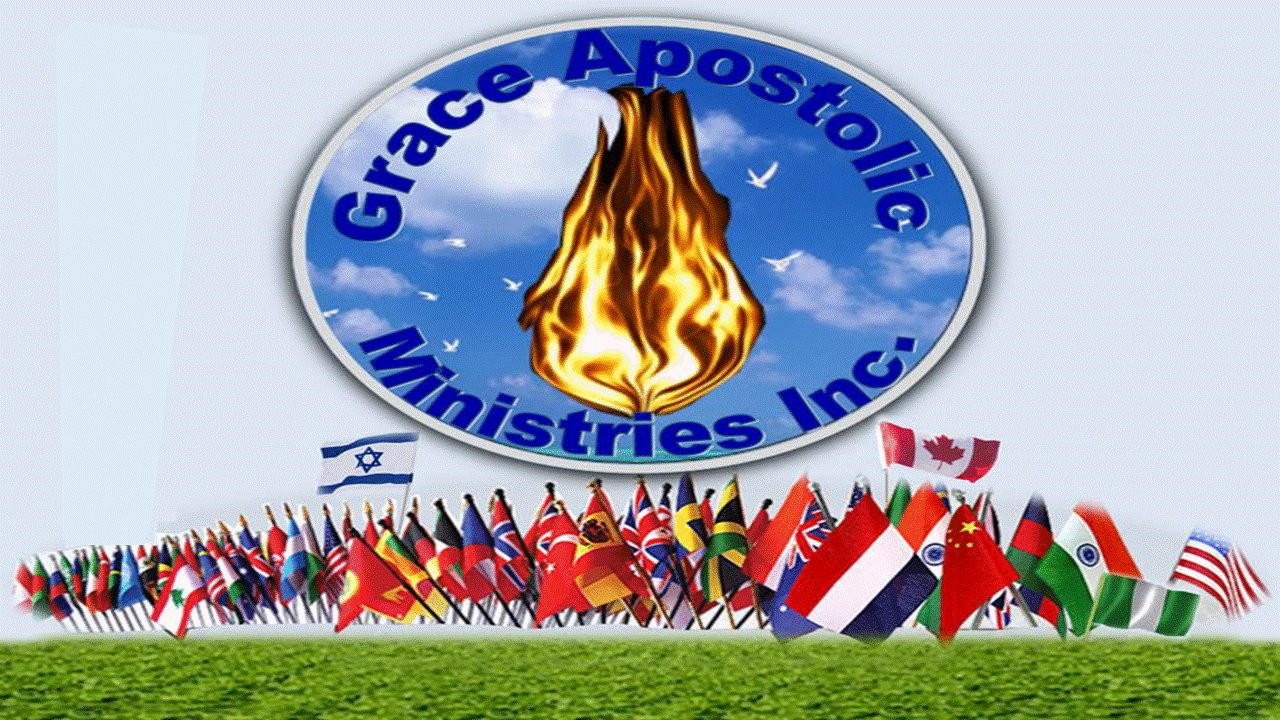 NATIONAL CONFERENCE OF FAMILY PRAYER NETWORK
Dear Partner,

Greetings in the name of our Lord and Saviour Jesus Christ.
Family Prayer Network empowers individual and family to operate at their maximum God given potential and abilities. In today's world of fast food and drive through systems, families are experiencing the most challenging moments. Family Prayer Network has come to rescue, recover, reconcile, rebuild, reposition and restore families to the divine purposes and plans of God to replenish the earth and to have dominion.
The conference has been carefully planned to meet the needs of individuals and families in the most relevant ways.
Major Conference Topics:
Power to make wealth – the topic will start with understanding the four quadrants of economy systems. It will build on steps necessary to go from subsistent living to wealth creation through divine empowerment. Employment, training, career, business start, funding, investment principles of wealth creations and divine methods of hedging your wealth will be highlighted. God is the one that gives you power to make wealth so do not live and die in poverty when you can tap into the divine prosperity of God.
Spiritual Gifts – God has given to each person talents and gifts to operate. The gifts of God are not usually taken away from people and so if one does not know what their gifts are, and to make use of them it will be like the servants who buried his talent under the soils so it will not make any profit for the master. The result of it was punishment for the wicked servant. Your gift analysis and identification that will enable you to work in your area of callings and gifting will be done.
Family Liberation – Families need to grow strong, healthy, prosperous and fruitful. The enemy has continued to fight against families like they fought the family of Adam and Eve. Many families have been defeated by the devil and so Satan requires them to serve and worship him. The thief comes to kill, steal and destroy (John 10:10a). Jesus has come to restore life to the dead, rescue the stolen and rebuild destroyed families. We will be embarking on family mapping, family identification repentance, family redemptive gift recovery and activation. Evicting the family strongman, destroying the family stronghold and breaking of family curses will be a major event in this program.
Personal Deliverance – Satan loves being given an inch holds of people's lives. He takes footholds and makes it to become strongholds and if he is not stopped later becomes the evil fortresses. The devil uses such allowance to possess and dominate people's lives. These make people to have challenges and struggle to live godly lives, commit sins, addictions and become powerless to do what is right before God. People lose their peace, experience sleeplessness, sicknesses, infirmities and even untimely death. The bodies are the temples of the Holy Spirit but instead the bodies become occupied by demons and other unclean spirits such as spirit husbands, spirit wives, spirit of idolatry, and other evil spirits that deceive people and make them live ungodly lives. The evil spirits control, manipulate and dominate the lives of people and make it hard for people to enjoy their lives and to have peace. People engage in the works of the flesh (Galatians 5:19-21) and the fulfilling the desires of the flesh, worldliness instead of godliness is their preoccupation.
Healing and Wellness – The Lord Jesus Christ healed all diseases and cast out all devils that were brought to him. He has empowered us to do the same and even to do greater works than he did. He has put this power in His word – "He sent His word and healed them and delivered them from their destructions". Families need physical, emotional, psychological and spiritual healing.
Freedom from Jezebel spirit – The forces of darkness have imposed the Jezebel spirit to lord it over families and to destroy the peace, tranquility. The reversal of roles, disunity and lack of order of creation are some of the wicked work of this spirit to destabilize families. The strategies for exposing and dealing with Jezebel spirit will be one of the highlights of the conference apart from deliverance from other unclean spirits.
Spiritual Warfare Weapons – from the time of the falling away Satan has continue to launch war and attacks against God's people. The principles of spiritual warfare and the use of the spiritual warfare weapons will be done "For the weapons of our warfare are not carnal, but mighty through God to the pulling down of strong holds"(1 Corinthians 10:4). Satan fought and lost the war in heaven (Revelations 12), Jesus came to the earth and fought and defeated Satan on the cross and collected all powers that Satan originally took or stole from creature. "All power is given unto me in heaven and in earth. (Matthew 28:18). Thereby the dominion man lost at the falling way (Genesis 3:16-19) is hereby restored. "And from the days of John the Baptist until now the kingdom of heaven suffers violence, and the violent take it by force." (Matthew 11:12).
Benefits of the Conference
The list of the benefits and content of this conference is uncountable but you are the greatest write
up and testimony. Your family liberation and empowerment will make the story complete. Visit us
at www.srmchurch.ca to learn more and see some of the past Family Prayer Network conference
testimonials especially. Montreal: 02 April, 2016
What you will expect:
Family Prayer Network 3 days of teachings, worship, discipleship and mentoring

Practical hands on spiritual gift identification

Navigating through divine wealth creation principles

Family liberation, family mapping, family identificational repentance, family redemptive gift

Personal deliverance and healings
Conference Registration - Price:
Conference Registration: Free
Please find the online register procedure given below:
Fill in the account details and submit the payment.
Photo gallery of our previous conferences: Gallery